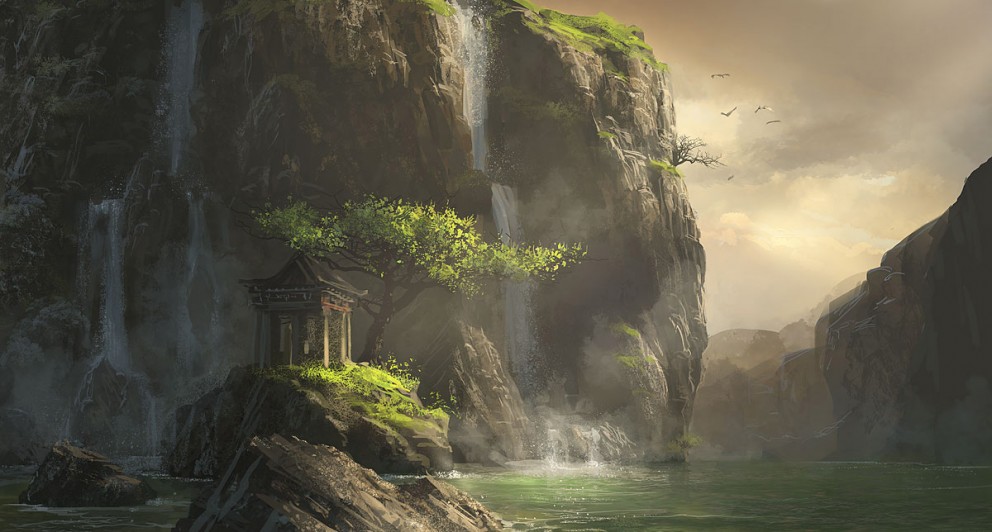 It's time for Cool Art Tuesday!
I regularly browse the internet for good art, and today I want to share a piece by Geoffroy Thoorens, a French concept artist and matte painter that's seen a lot of work for game backdrops and static illustrations.
Looking at his portfolio, it looks like he's a fan of subtle color shifts and has a great grasp of light and form. He has several illustrations with human subjects, but he shows considerably less skill at rendering metal as he does skin. His skin work is luminous, and he also does a good carapace for alien creatures too (no, seriously one of them is literally an "Alien" from the films). He's got some 3D work, rendering what looks like a bedroom, along with a well place abstract triptych.
Nice, very modern and economical strokes in his digital art. He's got some rougher stuff that are still nicely executed. I would like to see if he can do a full illustration, with full render.
Here's a sample to his art on CoolVibe.
And one for his portfolio.
If you want to see more cool art, hit up our Cool Art category.